Celebrate the Festival's 28th year with this commemorative jersey! 
RIDE SAFE: We've added the safety feature of reflective pinstripe piping on the front and back seams at no additional cost from years past! These high quality Primal "club cut" jerseys have three rear pockets and are sized Adult XS–3XL in both Men's and Women's cuts.
Here's a helpful tip:
For a comfortable fit, ORDER A SIZE LARGER than you typically wear
(
CLICK HERE FOR SIZE CHART)
. Order in advance, pickup at festival registration. To simplify order tracking and distribution of jerseys at the Festival, we are asking you to order the jersey here (separate from the EventBrite registration).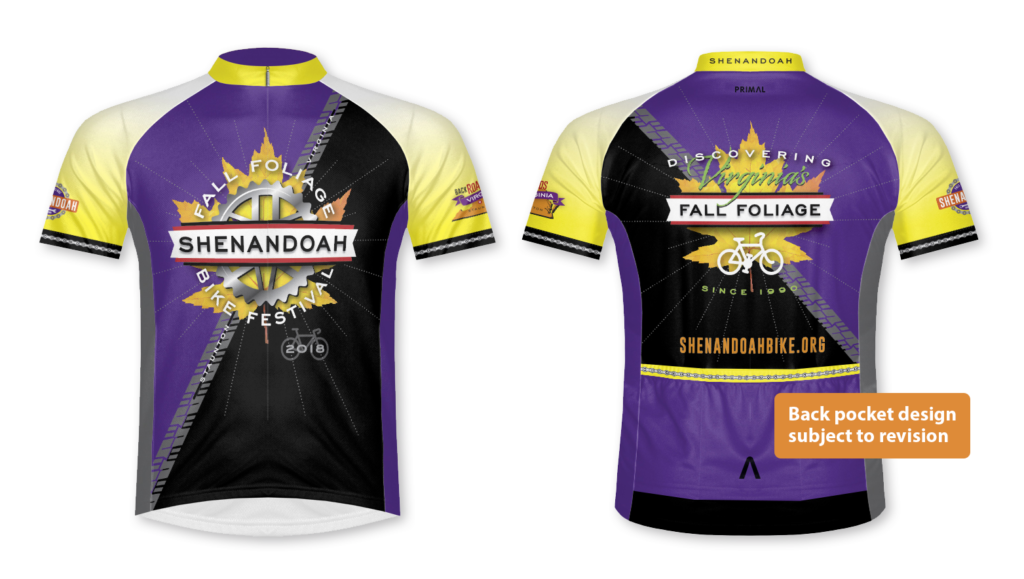 Commemorative Jersey: $65
Men's sizes Extra-Small (XS) through 3 XL

Commemorative Jersey: $65
Women's sizes (Extra Small) XS through 3XL